Drinking Coffee: Wise Choice Before A Workout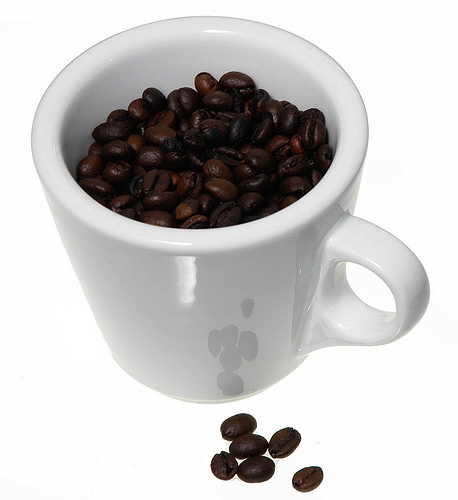 Hi Everyone,
I hope you've had a wonderful weekend and got your rest.  We are filming a new workout tonight and it will be ready tomorrow afternoon. Today we have another guest post from Diana Maria, she previously wrote an article for Loving Fit called " 3 Tips For Finding The Best Sports Bra ",  let's welcome her back :).
Drinking Coffee: Wise Choice Before A Workout
Have you wondered why most people are addicted to coffee, whilst there are others who would just like to have a cup now and then but don't take a whole pot in, well, they feel that one cup energise their system and gives them the extra energy with which they could go about working 24 hours a day. That aside, it has been prejudiced that drinking coffee before workout has a bad effect on one's health. But that is far from the truth and here is a detailed account on the benefits of drinking coffee before workout, any day of anytime.
Increases Workout Performance
Drinking coffee before workout could be advantageous to people who are into exercise, on the contrary to what has been revealed in the older days about coffee being unhealthy and creates more harm than good, it can all be simply expunged now. The recent research proves that coffee increases endorphin, which means it increases workout performance, makes workout more fun and better every time. Although Caffeine doesn't spare glycogen, it certainly augments a person's high thus it also makes the person to give their best in the exercise. On the whole, coffee perks up endurance performance and makes workout more enjoyable and bearable.
Take Coffee Moderately
Coffee is good for one's health provided one take it moderately. More of anything could be harmful to health so a cup or two a day will suffice. A robust person will have more body composition which means they will want more coffee but if short people take in more coffee, then the chances of falling under diabetics II and other health related problems is inevitable. Coffee comprises of 20 mg of caffeine per ounce so you should take coffee within 0.5 to 1.4mg per pound of your body weight. If you follow this, your workout will be vigorous and will yield more positive results.
Caffeine Gives You the Extra Kick
Coffee will work wonders if taken before workout since it will give you the extra kick that a person needs to keep them free from the sluggishness. However, be advised to not to substitute coffee to any other nutritional drinks for that may not go well with your body. Consuming coffee will augment the adrenaline rush and more fats are produced. When there are more fats available, glucose are spared, to be precise, this means more endurance power and long hours of work out without fatigue. For added goodness, team up your coffee with nutritional food items, like oats, fruits and so, your body will release more adrenaline which means more happy workouts.
Caffeine is more beneficial than one could give it credit for so if you are now wondering whether to go with just cup of coffee or the whole pot to boost up your adrenaline then stick with one. Or if you are planning to go with this regime the first time, then take in half a cup of coffee and see the results for yourself. Never been taking coffee a wise move than it is now, so go for it!
About the author: Diana Maria is a blogger and a writer. She loves writing on technology and luxury. Beside this she is fond of gadgets. Recently an article on small living room ideas attracted her attention. These days she is busy in writing an article on most expensive things in the world.