Real Time Cardio #8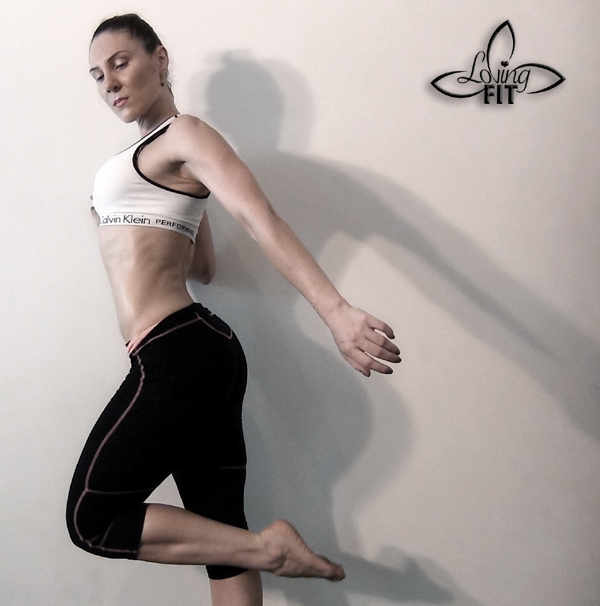 Hello my Sweet Lovies,
Happy Friday! I have a new Real Time Cardio workout for you guys so don't be skipping your cardio! This one is only 14 minutes long and bodyweight only. Today is also my day 4 of the 10 Day Abs & Core Challenge, on top of that I've started another round Push-Up challenge because I've enjoyed it so much last time. But this time, instead of 200 I'm doing 300 :), but I did take 3 complete day's off from the upper body prior to starting it all over again.
For all the newbies to Loving Fit
If you are new to Loving Fit I recommend to check out " Creating Your Workout Plan " post. There you will be able to see how I put together my routines, and you can find something for your own fitness level. My philosophy is: Form is always more important than speed, so WATCH YOUR FORM!
Things to remember before, during and after your workout
Workout Explanation
Set your Gymboss Timer for 2 intervals, first interval 45 seconds, second interval 1 minute, for the total of 8 rounds. On the 45 second interval, we will be doing Side Jump Lunges, on 1 minute intervals we will be doing other 4 exercises.
You will go through the following sequence twice:
Side Jump Lunges – 45 sec
3 Mountain Climber & Twisted Crab Touch – 1 minute
Side Jump Lunges – 45 sec
Lunge Forward, Back & Jump Lunge – 1 minute
Side Jump Lunges – 45 sec
Crab 2 Turn Over & Press – 1 minute
Side Jump Lunges
Squat 2 Plank Jump – 1 minute
Enjoy this routine and have a wonderful weekend full of happiness and joy!
Hugs,
Tati
LovingFit Facebook Page  –  My Personal INSTAGRAM