Real Time Cardio #5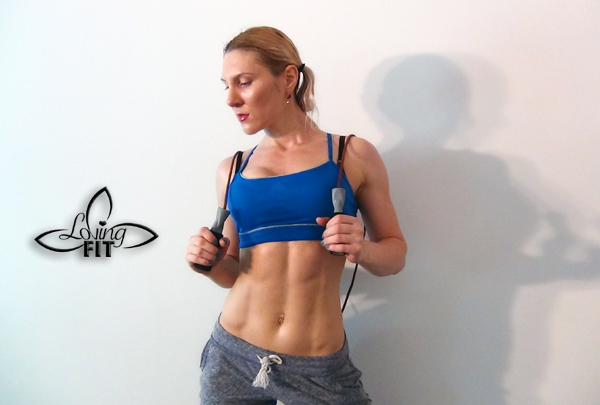 Hello my Lovies,
New Real Time Cardio is here :), it was 15 minutes long.  his routine was a bit more intense than an average moderate cardio and I did it in a fasted state. Yesterday was quite a hard day of filming, we ended up filming everything the workout, and explanations in both languages twice.  The weather in FL is starting to get quite humid with the lighting that we are filming with it's twice the temperature, so imagine going twice through everything!
But the good thing is I never get stuck in things that go wrong and why, I keep my focus on moving forward and my attitude positive at all time, so I can finish doing what I started.  I was so happy when we finished!
For everyone who is new to Loving Fit:
I recommend to check out " Creating Your Workout Plan " post. There you will be able to see how I put together my routines, and you can find something for your own fitness level. My philosophy is: Form is always more important than speed, so WATCH YOUR FORM!
Things to remember before, during and after your workout
Workout Explanation
In this workout all I was using was my Gymboss Timer and a jump rope. You can either follow me along in the video or you can write down the workout and do it by your self.
Set your Gymboss Timer for 2 intervals, first interval 40 seconds, second interval 1 minute, for the total of 9 rounds. There is 3 rounds of the following sequence:
Turning Jump Squat & Side Kick – 40 sec
Jump Rope High Knees – 1 minute
Turning Jump Squat & Side Kick – 40 sec
Walk Over & Jump Forward – 1 minute
Turning Jump Squat & Side Kick – 40 sec
Crab 2 Press ( feet together ) – 1 minute
Have fun training my Loves,
Lot's of Hugs,
Tati
LovingFit Facebook Page  –  My Personal INSTAGRAM