HIIT Sexy Arms & Abs Workout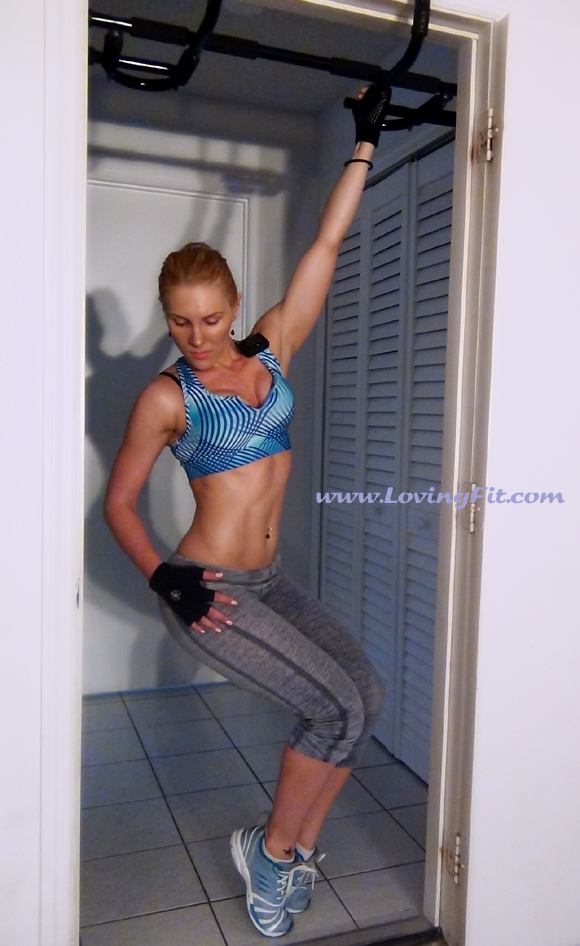 Hi everyone,
I have another amazing workout routine for you :), this workout is focused on the upper body ( arms, back and abs ) and it was done in HIIT style. This is a follow up routine to " Circuit Training Tightest Booty Workout ". I'm not gonna lie, I was struggling, this workout was very hard, a lot harder then it looked in the beginning.
I invented a cool new exercise, and this is the third time I've done this exercise and every single time after I do it my obliques go on fire!
It was one of those days when our community gardeners were outside making a noise with all kinds of annoying machines, and all those noises were getting me extremely irritated, we had to reshoot the workout explanation several times, over and over. As soon as it would get quiet and we begin to shoot the workout explanation again, the gardeners would turn on their machines again, by the 5th time I was just trying to go through workout explanation as fast as possible.
Anyways, in today's workout all I was using was a pair of dumbbells ( 10 lbs each ), my GymbossMax timer
, my new Pull-Up bar

( I got it on ebay for 25 dollars, I wanted a new one cause I was ready for more pull-up variations ), and my my pink toy Loving Fit Lebert .( For those of you who don't have Lebert, you can use 2 dumbbells for grip in the last exercise and chair for dips, but don't be skipping your training – I'm watching you 😉 )
HIIT Sexy Arms & Abs Workout Video
Workout Explanation
Make sure you do a good warm-up before beginning to exercise.
This is a HIIT routine that was broken down into 4 parts. In between each part I did a back raise exercise. This workout took me about 27 minutes all together to complete. Each interval training part was only 6 minutes long.
Remember – Proper Form is more important then speed.
Part One
Set Your timer
 for 2 intervals of 10 sec ( rest ) and 35 sec ( max effort ), for the total of 8 rounds. There is only 2 exercises and you will go through them 4 times each.
Dumbbell Shoulder Raises
Oblique Climber Jump ( my new exercise I invented, I hope you like it as much as I do )
After the interval training part, there is one more exercise
Bird Back Raises – 20 reps total
Part 2
Your timer
 stayes the same and there is also 2 exercises.
Hammer Curl
Neutral Wide Grip Pull-Up
After the interval training part, there is another set of
Bird Back Raises – 20 reps
Part 3
Timer
 stays the same, and there is only one exercise that you will do one one side per interval.
Side Plank Lift & Forward Jump
After the interval training part there is one last set of
Bird Back Raises – 20 reps
Part 4
Timer
 stays the same, there is 2 exercises total.
My Scores
Part one
1) 13, 12, 12, 11
2) 14, 13, 12, 12
Part 2
1) 14, 13, 12, 12
2) 6, 5, 5, 5
Part 3
1) 8, 7, 7, 6
2) 7, 7, 6, 6
Part 4
1) 13, 11, 11, 10
2) 13, 12, 11, 10
Share your scores!
PS – If you would like to build your own dip bars like my Lebert, here is a link to a video with instructions.