More Beauty Secrets – Oatmeal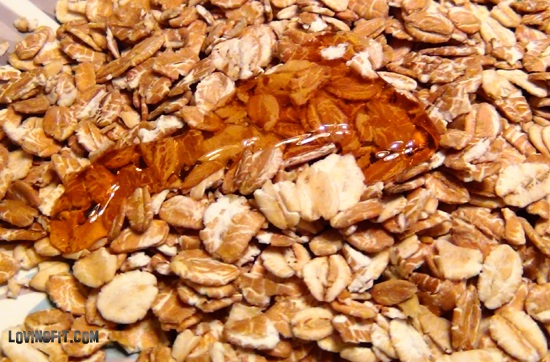 As I promised you in one of my earlier My Beauty Secrets post, I was going to share more of my beauty secrets with you over time ( and I have a lot ). In Russia most women still use only natural face masks because they work! Today I wanted to share some beauty secrets regarding oatmeal. Oatmeal has been used in beauty scrubs, face washes and skin creams for years, but I prefer to use it in it's natural form. It is one of the best natural skin exfoliants and regular use of oatmeal as a face wash wilt help your face to rid of blackheads, pimples, skin irritations and early wrinkles and also even out your skin tone ( this is my own personal experience ).
I wanted to share a few recipes with oatmeal that I use in my regular skin care regimen:
As a face wash
Take a handful of oats ( you can grind them if you like, but I use them whole ), add a little bit of warm water and mix it until it starts looking a little soapy, massage it into your face ( you can also use the mixture under your eyes, but don't rub it inn ), then leave the mixture on your face for 2 – 5 minutes. Do that every morning or night.
Aa a face scrub
Mix 1 table spoon of oats with 1 table spoon of brown sugar, add 1 tea spoon of raw honey.
Masks for the face with oatmeal
Rejuvenating face mask
Mix 2 table spoons of oats ( grind them first ) with 4 spoons of milk or 3 spoons of sour cream, wait for the oats to expand a little then add few drops of lemon juice, apply it to your face and leave it for 20 minutes. This adds a beautiful glow to the skin.
Moisturizing and wrinkle reduction face mask
Mix equal amount of oats, raw honey, grape seed oil ( I use to use olive oil for this mask, but after I tried grape seed oil I realized it's a better choice ), Greek yogurt and apply it to cleaned face, leave it for 20 – 30 minutes.
Another great oatmeal mask for wrinkles
Mix one table spoon of oats, with 3 table spoons of warm organic whole milk. When the oats expand a little, add a little carrot juice and a capsule of Vitamin A ( you can buy gel capsules of Vitamin A for about 12 dollars, there is usually 60 or more in a package, I buy them all the time and use it as a face mask alone, makes your skin look amazing 🙂 ). Mix all the ingredients and apply it for 30 minutes.
Skin tightening mask
Mix 2 table spoons of oats, 1 egg yolk, 1 tea spoon of avocado and a table spoon of beer. Apply the mixture on your face for 20 minutes, wash it off with cold or warm water. My grand-ma was the one who tough me using beer in face masks, it is like the old Russian beauty secret for wrinkles ;).
My bathroom literally looks like a kitchen, because I have a container of brown sugar, next to a container of sea salt, a container of oats, a container of raw honey, a bottle of grape seed oil and a container with raw coconut oil. I keep them in my bathroom for convenience, this way I can always mix my scrubs and face washes without stepping out to the kitchen.
So, here you have it, few more beauty secrets that I promised. And I still have hundreds of more, so stay tuned :).