Key Benefits Of Whey Protein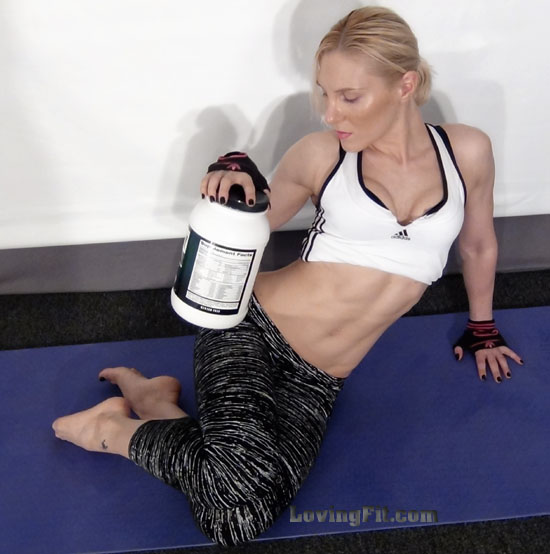 I wrote about Whey Protein in one of my older posts.  In this post I will go into more details and benefits of Whey Protein.
The first thing I would like to point out is – not all the proteins have equal benefits to our body. What proteins are made of has difference whether they do or do not work for your body, especially depending on your activities.
Whey is a truly amazing supplement, because not only has it been proven to help you build muscle, improve physical performance, sharpen your mind, enhance circulatory system function, but it also has potent anti-aging effects.
Whey has its special building blocks that our bodies need most.  Protein is one nutrient we cannot live without, because the body needs it to repair and rebuild, and researchers have been discovering that most people don't get enough.
The scientific research on Whey started during the mid 1900's, when researchers were experimenting with proteins from plant and animal sources.  They discovered that some proteins have all the essential amino acids to support growth and health, while other proteins didn't.  After years of testing they determined that whey protein scored the nighest in amino acid composition and a high biological value measure ( a measure of how much protein is actually used by the body ).  As the research progressed the scientists began to focus on protein building blocks ( the individual amino acids ), testing each amino acid separately.
Here are some of the functions of the main key amino acids that occur in significant amounts of high-quality Whey Protein:
BCAA's ( Branched – Chain – Amino Acids )
Increases endurance
Prevents Fatigue
Improves Mental Performance
Increases Energy Level
Phenylalanine
Maintains nervous system health
Relieves depression
Elevates Mood
Decreases Pain
Boosts Memory
Suppresses appetite
Tryptophan
Relieves mild to moderate depression
Relieves insomnia
Suppresses Appetite
Reduces overall sensation of pain
Arginine
Increases growth hormone levels
Protects against heart disease
Lowers Blood Pressure
Improves poor circulation
Aids in production of creatine ( important source of energy )
Glutamine
Boosts immune system function
Maintains muscle mass
Prevents muscle breakdown
Enhances glycogen storage ( a form of energy muscles use )
Aids recovery from exercise
Promotes healing
Proline
Rebuilds cartilage in bones
Speeds injury repair
Promotes tissue recovery following exercise
Another incredible effect that Whey Protein has on the body, is that it enhances the production of the body's most powerful natural antioxidant – Glutathione.   It also has the highest levels of BCAA's, which boosts immune system functioning.
The best time to consume Whey Protein is before and after your workout, this way you will get a large and quick rise in amino acids, which is important during exercise and recovery.
There are a lot of great protein to choose from on the market today, but after my extensive research I found one particularly great brand Maxiraw.  It is a very good quality protein for a quite low price, and they have free shipping on all orders, you can't beat that.
I don't always take protein after my workouts but I love the convenience of it and I also love to make protein bars from it, which is a perfect snacks on the go.