Resistance Training – Work Your Butt Off Workout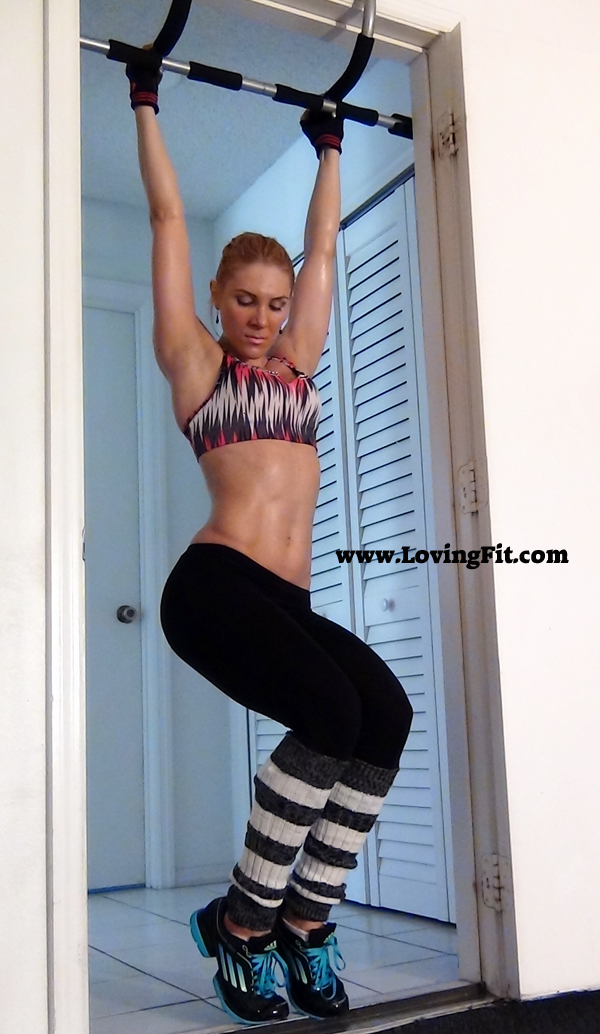 Today's workout was circuit training resistance routine with the main focus on the lower body. I had one of those day's that I just really didn't feel like training and I was doing everything possible to talk my self out of it, but I pushed through and worked out anyway because I promised my self that I am going to be a lot more disciplined and so far I've done a pretty good job at it.
In this workout I was finally using my pull-up bar, yay!  I think everyone should have a pull-up bar in their house because it's seriously the best piece of equipment and you can get one anywhere for under 20 dollars. I usually hang mine in my office doorway and when I walk by I would do some pull-ups or leg lifts, this will keep you in shape all the time!!!
Before doing this workout make sure you are warmed up, I have a basic warm-up video you can follow along.
For workout recap and beginner variation fast forward the video.
Workout explanation
This is a circuit training workout so you will use your timer
as a stopwatch. There are 3 rounds of the following routine. Make sure you don't rush through the movements and always watch your form, proper form is what gives results. In this workout I was using my 40 lbs VersaFit bag, but you can use dumbbells.
Back Lunge & Overhead Press Right Leg – 15 reps
Rows – 8 reps
Back Lunge & Overhead Press Left Leg – 15 reps
Rows – 8 reps
Reset Dead Lift Right Leg – 12 reps
Rows – 8 reps
Reset Dead Lift Left Leg – 12 reps
Rows – 8 reps
Pull-up & Leg Lifts ( on the last rep hold the leg lift position from 5-10 seconds ) – 8 reps.
My time for this workout was 24 minutes and 23 seconds
Share your time!!!
PS – Don't forget to subscribe to my YouTube Channel for the giveaway contest coming up this week :).