Light As Air Workout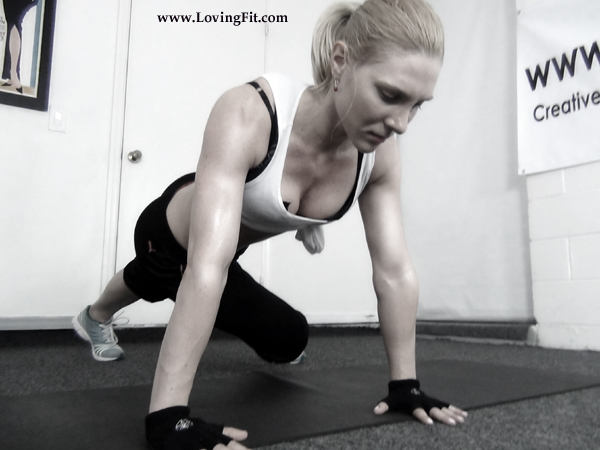 Hello my beautiful friends 🙂
I have a new bodyweight only upper body routine for you today :).  This routine is completely equipment free and just to let you know I will be doing more and more of these routines, this way you can take a workout with you if you travel :).   This workout was not very long but it was very fun.  It was not the hardest workout I've ever done but you will get a great burn from it, because not every workout you do should be intensive.  We need to use periodization, and that means we need to alternate between hight intensity training and low intensity training.  This routine is actually right in the middle.
I also wanted to let you guys know that this week I am planning to focus on filming a few video requests that I had from you guys, I'm gonna try to do at least 3 of those requests instead of workout routines.
Now Let's Get To The Workout!
Workout Explanation
Before you begin this workout make sure you do your Warm-Up, don't even think of starting a workout without it!   And… You know what's coming 🙂 – " Proper Exercise Form Is Always More Important Than Speed! "  Please watch the workout recap part of the video for explanation of the proper form.
This workout is broken down into 2 parts.  The first part of this workout is only 5 minutes long, the second part is a circuit that is done for time.
Part 1
Set your timer
 for one interval of 5 minutes ( count down ).  There is only 1 combo and you will repeat it until the time runs out.
Push-Off – 2 Spider Man Push-Ups – Roll To The Side – Pike Up ( that's one rep )
Part 2
Set your timer
 as a stopwatch.  There is 4 exercises and you will do all for for the total of 3 rounds.
The Dancer Exercise – 30 reps
Back Lifts – 15 Reps
Oblique Climber Jump Push-Up – 15 reps
Street Bicycle – 30 Reps
My Time
In First Part Of This Routine I completed 11 rounds
Second part took me 9 minutes and 34 seconds
Nutrition Tip –
I've been getting more and more questions about supplements and one very popular question is – " Do you or do you not need to drink a protein shake? " Well, protein shake such as whey isolate is very convenient to drink and has a lot of benefits, but don't' get discouraged because if you don't' have it, then real food is just as good.  The perfect post workout meal would be tuna and a side of fruit.
PS – This routine was suppose to be up yesterday but YouTube was having some issues with uploading :).