399 Reps Workout – Lower Body And Core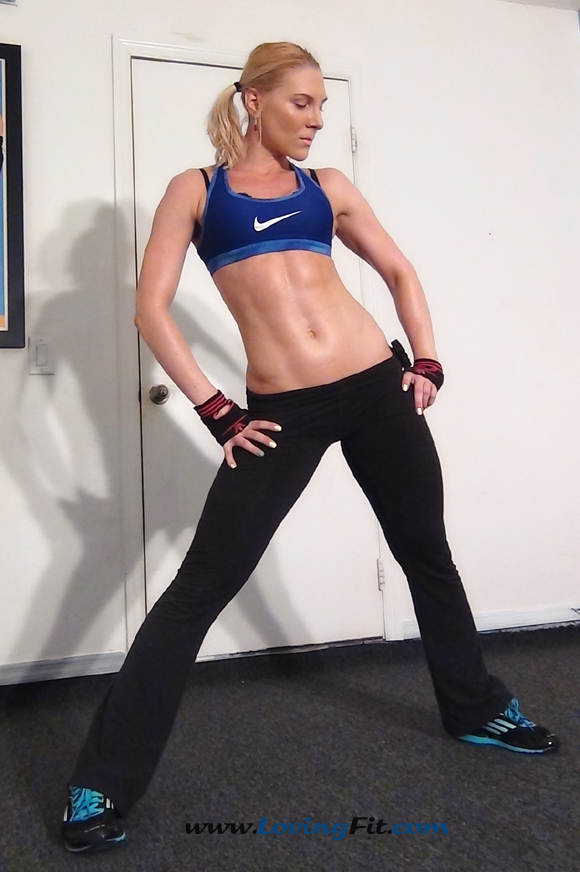 Hi everyone,
Today's workout was very simple and it was focused on the lower body and core. I've been doing a lot of really hard workouts lately and sometimes it's good to do something with a bit of lower intensity for the sake of periodization. So I switched things up again, this way I will not hit plateau. There were only 3 exercises, 7 rounds and the total of 399 reps. But do not be fooled by it's simplicity, this routine is still quite challenging and it is one of those which I call " Will sneak up on you later on 😉 ", that means you will begin to feel sore few hours after you did the workout.
After this routine, I also went for a really long walk, it was my moderate cardio walk. I call them my inspiration walks. Every time I take on of these walks not only do I burn a good amount of calories, but it also clears my head and I get inspired with new ideas.
In this routine I used my timer
 and my 40 lbs VersaFit bag from Power Systems. At the end of the video I also show you variations with kettle bell and dumbbells if you don't have the bag that I am using.
Always do a good warm-up before starting to exercise.
Workout Explanation
Set your timer 
as a stop watch. There are only 3 exercises for the total of 7 rounds. This workout is done for time but not to sacrifice the proper form. The proper form of exercise is more important than time. If you feel like you are losing your form, stop take a little break and then continue with proper form.
Go-Stop-Go Squat – 15 reps
Side Lunge Kick Up Right Leg – 15 reps
Side Lunge Kick Up Left Leg – 15 reps
Stretching Spiderman Plank – 12 reps
My time for this workout was 23 minutes and 41 second.