The Best Facial Scrub & Mask All In One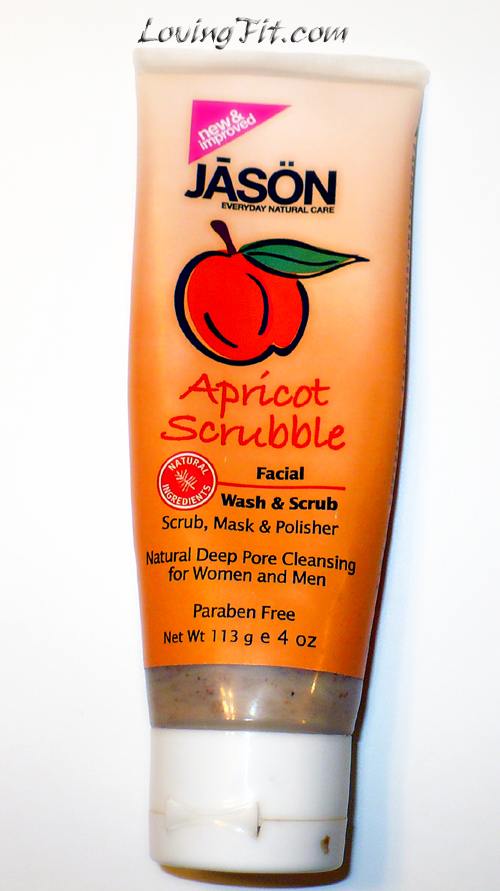 The best Facial Scrub and Mask I ever found
I wanted to share another amazing face product that I really love.
I first started using it about 8 years ago, my best friend introduced me to this incredible all in one face wash, scrub & mask.
I am really picky with face products in general and I went through hundreds of products, but I still keep coming back for Jason Apricot Scrubble.
This is why I like it so much:
It has No artificial colors
No Methyl/Propylparabens
No Artificial Fragrances
It's Bio-Degradable
It has No Animal -By Products
No Animal Testing
They use all natural certified organic ingredients
And it's about 7 dollars.
I usually buy it at Whole Foods, but if you don't have a local health foods store you can get it at Amazon for about 5 bucks.
What I love about Jason Scrubble is that it's efficient in really getting the job done when it comes to taking the dead skin cells off your skin.  It works great on your body as well.
If you leave it on as a mask for about 5 or 10 minutes, your face will be baby soft.  It's really a miracle in a tube.
There is only one more face scrub that I found to be the next best thing to Jason and I will write about it later.
I have been spreading this scrubble for a while.  When I went back to Russia, I gave a few tubes away to my grandma and my friends, and they all loved it.
I also wrote a post about my favorite face cream, check it out 🙂
I haven't found any other product that is natural, and compares to this scrubble, especially as all in one face wash, scrub and a mask.
If you do let me know by leaving me a comment 🙂 I always like to try new things.
Tatianna