Face Cream Of Heaven!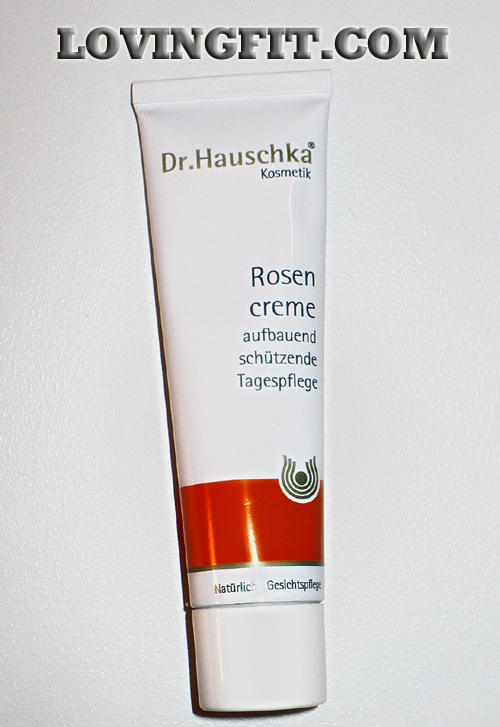 One of my great loves is Dr. Hauschka Rose Day Cream
. German version, simply because I know that they are strict with ingredients regulations.  No harsh chemicals run through them :).   But when I looked at the American version of Dr.  Hauschka in whole foods,  I found a few ingredients that I couldn't pronounce.
I thought this cream has the best ingredients,  and it takes 30 roses per tube to make it.   I went to their web site and did some research about it,   looked through all the reviews and I have to say from my personal opinion,  their products are amazing!
Here is the ingredients list for the Rose Day Cream:
Ingredients: Aqua, Arachis Hypogaea Oil, Althaea Officinalis Root Extract, Cera Alba, Hypericum Perforatum Extract, Butyrospermum Parkii Butter, Olea Europaea Oil Unsaponifiables, Persea Gratissima Oil, Sucrose Distearate, Parfum, Citronellol*, Geraniol*, Linalool*, Limonene*, Citral*, Farnesol*, Benzyl Alcohol*, Eugenol*, Rosa Damascena Flower Extract, Rosa Canina Fruit Extract, Rosa Damascena Flower Cera, Lecithin.
*component of natural essential oils
This is the info I found about their products:

Their formulas are based on an understanding of the way skin works and its relationship with overall health, the goal being skin that is balanced and able to perform its natural functions without depending upon many different products.
They carefully choose every ingredient based on its individual effects on the skin, as well as the way it interacts with other ingredients
They research every plant's origin, making sure it comes from an ecologically and ethically sound source.
They carefully design and manufacture packaging that enables to keep their products free of artificial preservatives.
They use holistic approach   meaning their products are certified natural,  containing the highest-quality plant and mineral ingredients.
I love this approach,  I think they set a pretty high standard for other skin care brands.  I really like  the philosophy they use behind their skin care.
What I though was very interesting about their approach,   is that the tell you NOT to use NIGHT CREAM,   because it gives your skin a chance to rebuild overnight on it's own.   When I first heard about it I through they were crazy!!!   But then I tried it,  and I loved the results.   All I did is use a toner on my face and that's it.  My skin looked so different,  it looked more healthy and I noticed by not using the night cream I didn't get breakouts.  Who would of thought,  I wish I knew that before.
When I looked through review I did see a couple of people complaining about this cream being too greasy for them,  but I also know that it comes in Light Version as well.  I tried the Light Version and I didn't really like it my self,  I do prefer the original better.
Have you ever tried this cream?   If you did ,  what did you think about it?
Tatianna