Food Diary Wednesday 14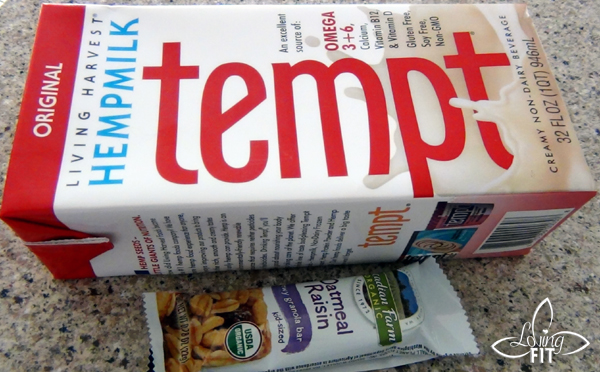 Hello My Sweet-Lovies :),
I'm back with another Food Diary Wednesday Blog Post, I've changed my eating schedule just a bit, so my last meal now is around 10 PM ( I go to sleep around 3 am ).  So that's why I decided to post this Food Diaries on Thursdays instead on Wednesday evenings.
So as you know, I've added quite a bit of veggies to my food regimen, I've always ate veggies but now I've been eating much more green leafy ones, I love how much energy I get from them, veggies fill you up and stop all the cravings.
This is what I ate yesterday:
Morning and Breakfast
For my morning routine you already know I drink a big cup of coffee ( and a big glass of water ), then I don't eat for about 2 hours, sometimes more sometimes less, I eat only if I feel hungry.
For my breakfast I had: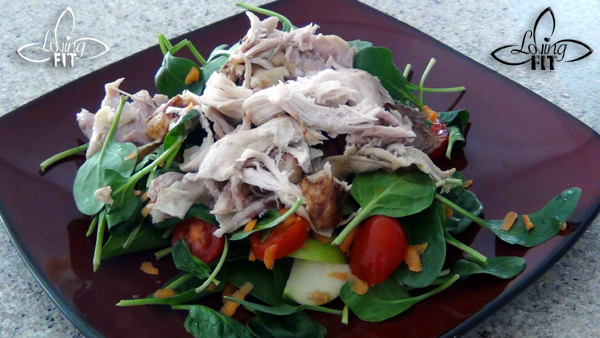 ( Everything Organic ) – Spinach, carrots, tomatoes, green apple ( half ), chicken ( my favorite ).
Then about 30 minutes later I had a snack: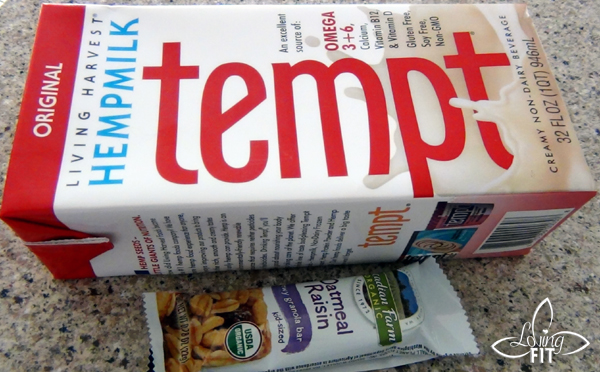 A glass of Hemp Milk ( have been loving it lately ) and Oatmeal and Raisin Bar.
Lunch
I didn't feel like having a meal, so I snacked instead and this is what I had: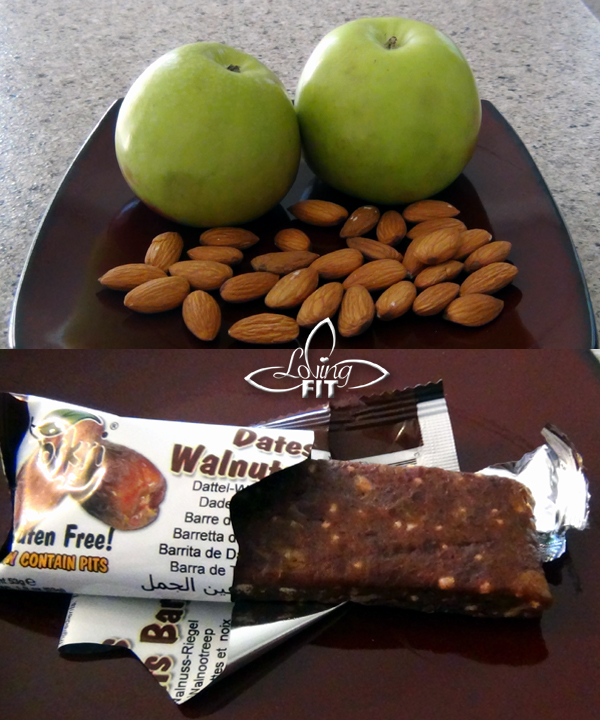 Raw Almonds, 2 organic Apples, Date & Walnut Bar.  I love the ingredients of this bar, if you live in US you can find these either in TJ Max or Marshals for a lot less than Whole Foods.
Dinner
My dinner was again more veggies: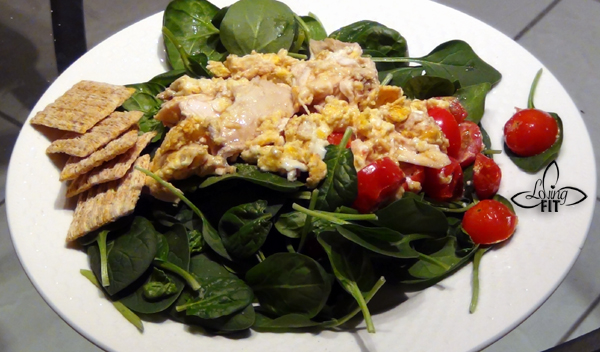 ( Everything Organic ) – Spinach, 2 egg omelet with chicken and tomatoes ( cooked with Coconut Oil ), whole grain crackers.  After I ate my dinner I actually had more crackers, I realized that I absolutely need some kind of grain product in my diet.  I personally don't even like grain products except Basmati Rice or Toasted Oats, and at times I forget to eat grain, then I start noticing that I can't sleep and I start to lose muscle, I eat grain again and everything gets back to normal.  That definitely goes to show you that everyone is different and needs a diet that fits their body type. 
That was my day of eating my Loves :),
What did you guys eat?  I noticed some of you on facebook like Tee and Lv-Girlie that been posting your food pics that look – amazing!
Hugs,
Tati
LovingFit Facebook Page  –  My Personal INSTAGRAM