Home Town Moscow and A Bit Of My Story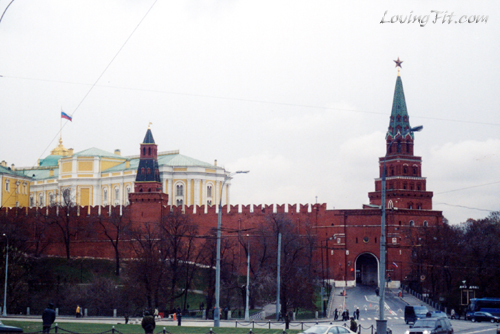 This is the Famous Downtown Red Square! As you can see it's amazing architecture.
I was looking through my photos last time I visited Moscow, and I got really melancholic about it. I thought it would be a great Idea to share on my blog some pictures from my home town.   And a little bit about growing up in a Soviet Union at the time.
It was definitely not peaches and cream as the Soviet Union was starting to fall apart. People started to divide into two groups of really rich or really poor.  There was no middle.   It was very hard for me to see a lot of starving people and animals on the streets.
Even thought now Moscow is a completely different city then when I was little, deep down you can still see the echoes and traces of things I saw growing up.  There is still children who are forced to beg on the streets, as well as elderly.   But what breaks my heart the most is the hungry dogs and cats that are everywhere.  Here in US you don't see a lot of wounded and hungry animals on the streets.  But in Russia there's millions of them.
Now Moscow has evolved, if you are a tourist you are most likely not going to bump in to poor neighborhoods where a lot of old Moscow still exists.
Now there is supermarkets and all kind of fancy things.  But when I was growing up, there was no such things as supermarkets, I remember seeing a lot of stores empty.   We bought food at places like flea markets.
Me and my grandma use to stand in line for milk from a little wagon that use to pull up in our neighborhood at 7 am.
I also remember the government would give out monthly coupons for sugar and other things.   You were only allowed to get a certain amount a month.
Children were allowed to buy alcohol and cigarettes.   You would always see little kids running such errands for their parents.
There was no such thing ( and sometimes it still happens today ) as police.  If something went wrong, you are on your own, unless you had a lot of money to pay them.   That is still real today as well.  Crime is everywhere and laws don't really apply to rich people, and the government is open about that.
Everyone's dream back then was to move to United States.   We believed the US was a country where money grew on trees and there was no such things as a bad day.   It was hard to come to US especially back then.   All the women were trying to run away from Russia to survive.
Anyway, now I'm here in the Sunshine State and I don't want to bore you with a long story. I just wanted to share some pics of Moscow.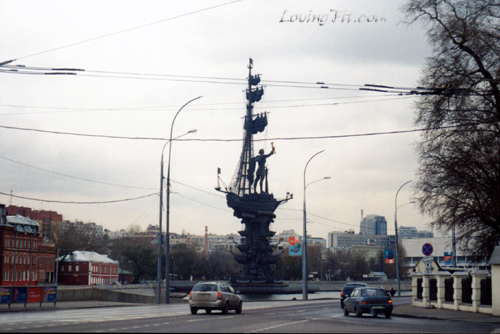 This is next to the Red Square. As you can see it's a very Gloomy Day. Moscow has a lot of Gloomy Days.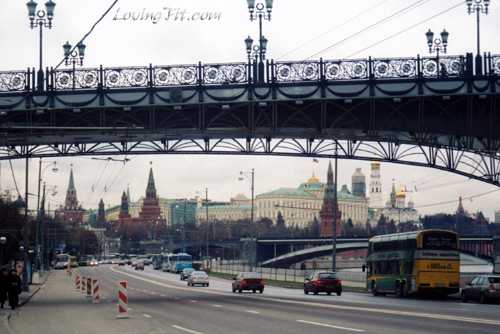 Another Picture by the Red Square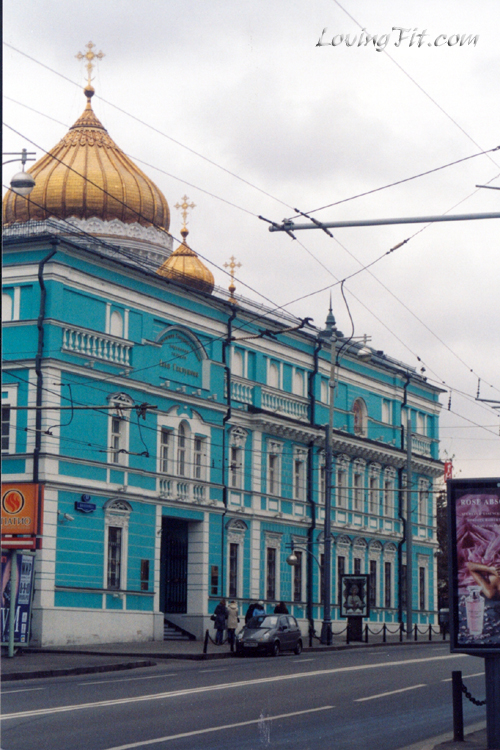 This is a house where my favorite poet Pushkin lived.  I really love his work.  And this house it so amazing, I only wish I could look inside.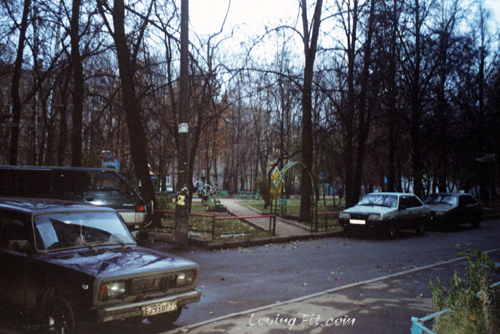 This is the neighborhood where I grew up. They are called the old neighborhoods, because they were built when Stalin was the president of Soviet Union.
Now the new neighborhoods and buildings look really fancy, but my grandma still lives here.
As I look through all my pictures, there is something really humbling about it.  I seem to like things and people who are always attached to their roots in one way or another.

One of my favorite things about Russia is visiting the small villages ( which I don't have any pictures of right now 🙁  ), I just love the simplicity of life in the Russian villages,  the kindness of people and of course the wholesome food. It's the best food you'll ever eat!
PS:  They are not the best pictures,  I will take better one's next time ;).