Top Apps In 2012 For Workouts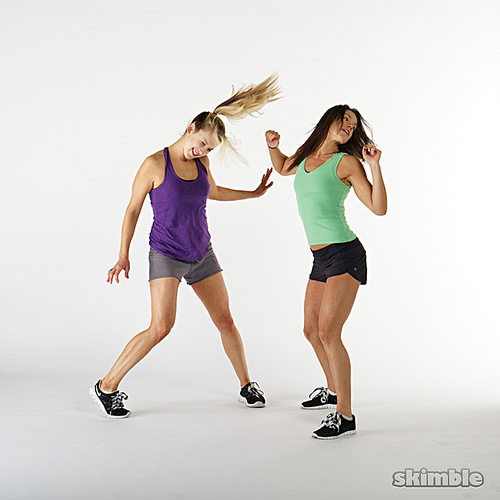 Hello readers of Loving Fit,

Today I have a guest post for you by Melanie Gray.  I enjoy inviting other bloggers to share information with my readers so we can expand our knowledge in the fast paced fitness industry.
February is a great time to dust off your New Year's resolutions and recommit. Here
are a few tools for your phone or tablet to get you over the hump and back in the
game.
1. Endomondo Sports Tracker
If you're competitive and social in your approach to fitness, Endomondo Sports Tracker may be the extra push you need to get fit. It?s built for people who love to push themselves, break old records, and work together with friends to look and feel better. The Tracker uses your previous personal best to measure your current level of effort, providing an audio coach when you approach and then surpass a personal record. With real-time heart-rate monitoring and almost boundless social media opportunities, the Endomondo combines futuristic gadgetry with a simple and slick design that makes it the clear standout in 2012 fitness apps. With the T-Mobile HTC  you can track Endomondo using your built-in GPS.
2. Calorie Counter and Diet Tracker by MyFitnessPal
MyFitnessPalsCalorie Counter and Diet Tracker turns your smartphone into a personal trainer food choices, exercises, and long-term fitness and nutrition goals are all customized to your individual needs. With a database of 590,000 food items, the Calorie Counter and Diet Tracker helps fit almost any food choice into your diet arithmetic. Possibly the most interesting feature of the app is its personalized evaluations and workout recommendations based on your body type, lifestyle, and long-term goals; and as everyone knows, workout routines are more likely to last if you have friends to motivate and keep you accountable.  Users can check MyFitnessPal's online community for workout secrets, and cooperate (or compete) to reach your fitness goals. The app's personalized fitness and diet program, free access to web resources, and intuitive design make it a great choice for those serious about fitness.
3. Instant Heart Rate
Instant Heart Rate by Azumio is one of those gee-whiz apps that you might download just for fun, but it's also a valuable tool to gauge your fitness and the intensity of your workouts. With a quick camera image from your T-Mobile HTC phone, it monitors imperceptible color changes in the skin, measuring your heart rate as quickly and accurately (and using the same technology) as the fingertip heart rate sensor in a doctor's office. Use it to monitor your resting heart rate as a clue to your heart health and overall fitness, or monitor your active heart rate to ensure that you're working out at the right level for your fitness needs.
4. Daniel Millers Daily Cardio Workout
If you need short, structured workouts to get you out of a fitness slump, the Daily Cardio Workout app is a good choice: quick, simple workouts for those who need to get fit in between their busy schedules. It's easy to target specific areas by selecting the proper workout, or you can randomize for a fresh, full-body workout. This app is probably not right for those who already have a good routine going, but it requires no equipment and a minimal time commitment – it's a great first step for those attempting to ease into a new workout routine, or a supplement for those busy days when you can't make it to the gym.
5. JEFIT
JEFIT, by contrast, is an app for those who are already on fire in their workout routine. It provides detailed workout instructions including illustrations to help you perfect your form for an intense, targeted, and safe workout. You can track your workouts in detail, customize a personal routine, and sync your workouts with your online JEFIT profile. This app has good cardio and endurance training functionality, but it really shines in strength training and weightlifting.
Melanie Gray is a writer for BBGeeks, a popular site that provides BlackBerry news,
commentary, reviews and beginner BlackBerry tips for BB newbies.