Les Mills BodyPump Is Now An At Home Workout Called PUMP!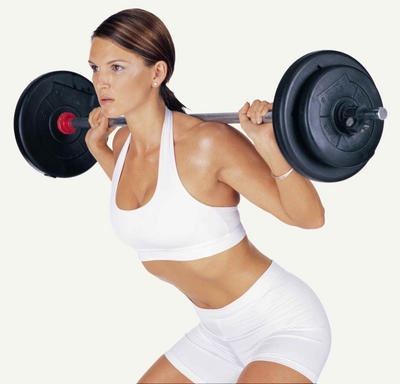 Hello readers of Loving Fit, this is a guest post by Paul Atkins.
If you're already scratching your head thinking how is this possible, you're not alone. The Les Mills BodyPump classes taught all over the world in gyms and fitness centers by trained instructors has just gone mainstream. By mainstream, I mean they have packaged this great group fitness style program into an in home DVD version that is aptly named Les Mills PUMP!
PUMP has been in development for a while and was just released on December 20th, 2011. It was a major collaboration between two heavy weight companies in the fitness industry, Les Mills International and Beachbody LLC. If the name Beachbody doesn't ring a bell, think P90X, P90X2, Insanity Workout, Slim in 6, just to name a few of their products. Beachbody has made its reputation in the in home DVD workout field that's usually heavily marketed via infomercials and radio ads.
The addition of a BodyPump style workout was no doubt a gap that Beachbody desperately wanted to and needed to fill. After all, in this competitive market, bringing something to the masses that no one else has can give you a real leg up. Les Mills International on the other hand saw a potential to grow and spread their name brand into a market that was otherwise untouched by them. People who wouldn't get caught dead in a gym, but had heard of BodyPump would now be able to experience a version of it without such a commitment.
Les Mills PUMP Beachbody Workout- What It Is
Les Mills International having their name attached to an in home workout program obviously wanted to be behind the programs development from beginning to end. The in home version of Les Mills BodyPump sticks to its counterparts theme, feel, and uses the very same techniques used in the class. The idea of using a barbell with several levels of weight is included. Fast paced music coupled with high reps in each exercise is also the backbone of each DVD workout. Essentially what they wanted to do and did accomplish was transform the class, group fitness aura into the box set that will arrive at your door. Most who have already tried the workout program would agree they have pulled it off.
Les Mills PUMP Beachbody Workout- What's Included
The Les Mills PUMP box set comes with several items above and beyond the DVD's to make it a well rounded in home workout program. First there's the seven DVD's that come standard plus one bonus DVD that is a core and abs 20 minute workout. The fitness gear in the base kit is what you need to start with, although after you build up some strength you'll probably need to add on some other items down the road. You get a barbell that comes in two pieces. It's easy to snap together and pull apart if you travel or just lack space, you also get two 5 pound plates and two 10 pound plates for the barbell.
No home workout program is complete without all the brochures, pamphlets, and flyers that usually fill the box. Les Mills Pump is no exception; however it does come with a few useful resource materials. The most useful is the "Get Lean" nutrition guide and recipe book. This guide is really a great way to get new recipe ideas and get into a good habit of eating well regardless of the exercise part of the program.
The marriage of Les Mills International and Beachbody LLC has given us a first ever Body Pump style in home workout called PUMP. For the Gym loving, attention getting, camaraderie addicted exerciser, this program might not be for you. Yet, for everyone else who enjoys a solid workout that brings the sweat and delivers results but isn't keen on group fitness, this program might just be perfect.
Photo Credit – Compliments of Google