Upper Body Bootcamp Workout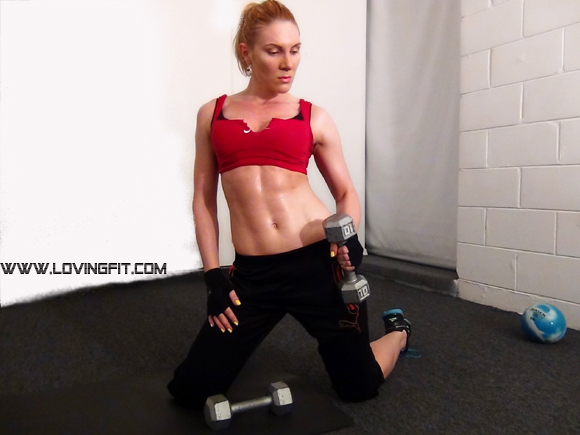 Hello my beautiful creatures :),
I hope you are having a wonderful day because I have a cool new upper body workout! But before I completed this routine I've done an abs routine which was about 10 minutes long, I also did 3 sets of planks, 1 minute each.
I've been having so much fun interacting with you guys and I love that you share your scores with me – thank you for that :). I've been looking through my blog today and last month it's been exactly 1 year since I've opened doors of Loving Fit. I didn't start making videos until 8 month's ago or so, but as I looked through the blog I realized how much I've done just in one year. When I started this blog I knew nothing about blogging or how to eat it, LOL and now I am a blogger :).
Now let's workout!
Workout Explanation
This workout was divided into two parts. First part was done for time and the second part was bootcamp interval training. All I was using in this workout is my timer
, a pair of dumbbells ( 10 lbs each ) and a medicine ball ( weight doesn't matter cause I was using it to do push-ups ).
Make sure you do your warm-up and always remember that proper form is more important then speed. Watch the workout explanation part of the video where I go over the proper form.
Part one
Set your timer
 as a stopwatch. There is going to be 10 rounds of the following:
Bear Push-ups 3 reps + Drop Down + 3 Push-off Push-ups ( your back position in the push-offs is very important, so make sure you watch the workout recap part of the video and do it with proper form ).
Part 2
Set your timer
 for 2 intervals. First interval is 10 seconds ( your break interval ), second interval is 45 seconds ( your maximum effort interval ), for the total of 18 rounds. You will go through the following sequence for the total of 3 rounds.
Side Plank Lift with a Dumbbell – Right Side ( that's a super difficult exercise to do in proper form, but it's really amazing )
Side Plank Lift with a Dumbbell – Left Side
2 Dumbbell Kick Backs & Burpee on Dumbbells ( actually is half of burpee ) ( the whole thing counts as one rep )
2 Dumbbell Curls & Burpee on Dumbbells ( the whole thing counts as one rep )
2 Shoulder Raises & Burpee on Dumbbells ( the whole thing counts as one rep )
Push-ups on a medicine ball
My scores
Part one took me 6 min and 27 seconds to complete 🙂
Part 2
1) – 10, 9, 9
2) – 9, 9, 8
3) 8, 8, 8
4) 8, 7, 8
5) 8, 8, 8
6) 12, 12, 9
Have Fun Guys!!!
Nutrition Tip
– Always start and finish your day with a glass of water with lemon. Also drink a glass of water before and after your meal. Water helps to rehydrate your muscles and draw out toxins from your body.
I also hope that some of you or all of you are reading Fitness Black Book blog, it's hands down the best underground fitness info out there. I love sharing great blogs and info I find on the net with all of you guys because it helps us to expand our knowledge. And of course if any of you guys find incredible blogs or articles that I might not know about feel free to share 🙂 – spread love that's what the real Mob do! He He He – words of Lil Kim :- ).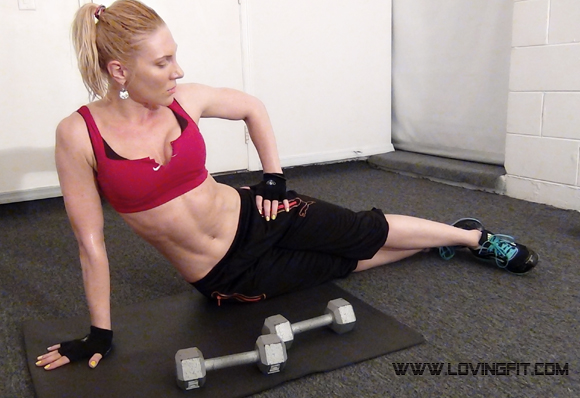 I wasn't sure which picture I liked best so I did the next best thing – I posted both :).