Total Fat Loss Mania Workout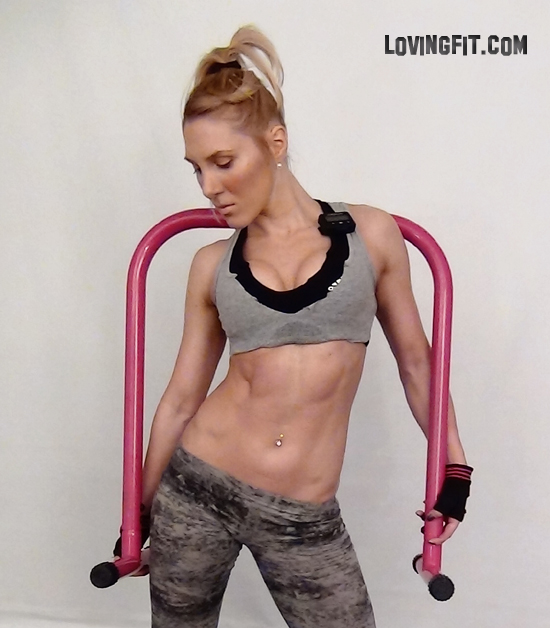 Today's workout was very short only 17 minutes ( so don't forget to get some extra cardio burn right after this routine, to make it to the magic 30 minutes number ). This workout completely killed my legs, they were on fire after I was done. The intervals were short but the exercises were challenging, so don't take any breaks during the maximum effort interval. For high intensity interval trainings to bring results you have to feel extreme burn during the training.
I also have some really good news, starting in November I will be able to post more workout videos per week. This is going to be a challenge for me but I am determined to do it.
For this workout I was using my timer, 10 lbs dumbbells and my pink Lebert ( half of it ). If you don't have dumbbells you can do this routine with a kettlebell as well.
Total Fat Loss Mania Workout
Workout Recap & Variations For Beginners
Workout Explanation
Set your timer ( I am using Gymboss Max ) for 2 intervals of 10 seconds ( rest interval ), and 25 seconds ( maximum effort interval ), for total of 30 cycles. You will go through the following routine 5 times.
My Legs & Booty Combo
Dumbbell Swing
My Legs & Booty Combo
Pull-up Row
My Leg's & Booty Combo
Advanced Plank Scissors
My scores:
1) 4, 3, 3, 2, 3
2) 11, 10, 10, 10, 11
3) 3, 3, 2, 2, 3
4) 9, 10, 9, 9, 10
5) 3, 3, 3, 3, 2
6) 6,6,6,5,5
Let me know how you liked this routine and share your scores!
PS – Please hit the "Like" button above the post:)