Abs Climber Uncut Routine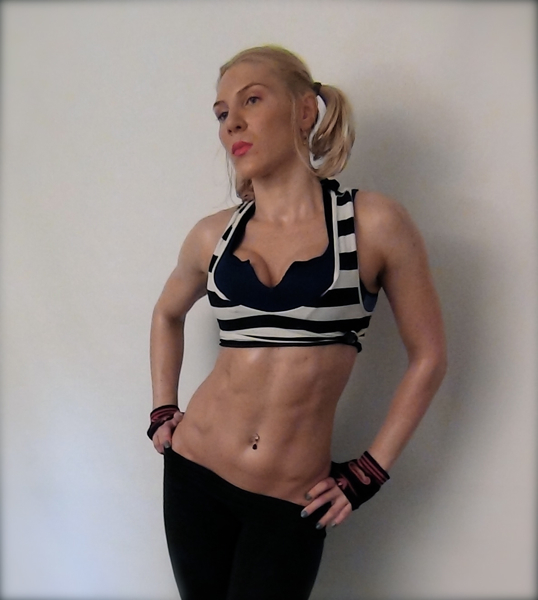 So today I finally recorded my first UNCUT Abs Routine that I promised from two weeks ago. My knee injury set me back a week, but now I can finally start catching up with all the videos I would like to make. This abs routine is an intermediate level, if you want to make it more advanced then you can increase the amount of reps from 5-10 extra. If you want to make it more beginner then you reduce the amount of reps by 5. You can follow me rep by rep and the whole routine will take about 8 minutes. I would recommend you doing an abs routine about 3 times a week following your regular workout. This will really help the abs to tighten up. I will also be posting more full abs and buns routines as well.
Abs Climber UNCUT Routine Video
The Workout
There are 5 regular abs exercises and between each we will be doing 10 slow mountain climbers ( without the feet touching the floor ). This is how the sequence will go:
Pike Ups & Toe Touch – 15 reps
Mountain Climbers – 10 reps
Butt Lifts & Toe Touches – 15 reps
Mountain Climbers – 10 reps
Side Plank Lifts Right Side – 15 reps
Side Plank Lifts Left Side – 15 Reps
Mountain Climbers – 10 Reps
Pull Inns – 16 reps
Mountain Climbers 10 reps
Bicycles – 50 reps
The last exercise will really tighten those abs!
 PS – Did you like the UNCUT format of this routine?  Would you want me to make all of my workouts in this format or do you like the short edited versions of the routines?