Natural Beauty – Homemade Face Wash & Mask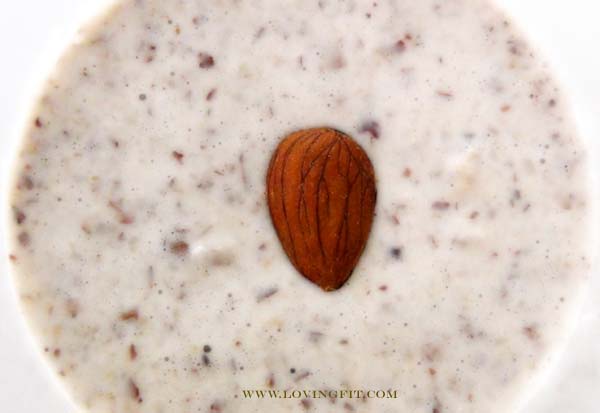 Hello my Darlings,
Today I wanted to share an amazing homemade face cleanser that I came up with a few weeks ago while experimenting with things in my kitchen. Since I've been using this cleanser for 2 weeks my face has been looking brighter every day. I've been using it day and night, I also have been leaving it on my face as a mask. Seriously amazing stuff, with only 3 ingredients.
Old Fashioned Oatmeal – 1 1/2 handful
Organic Almonds – 1 handful
Organic Whole Milk – 1/2 cup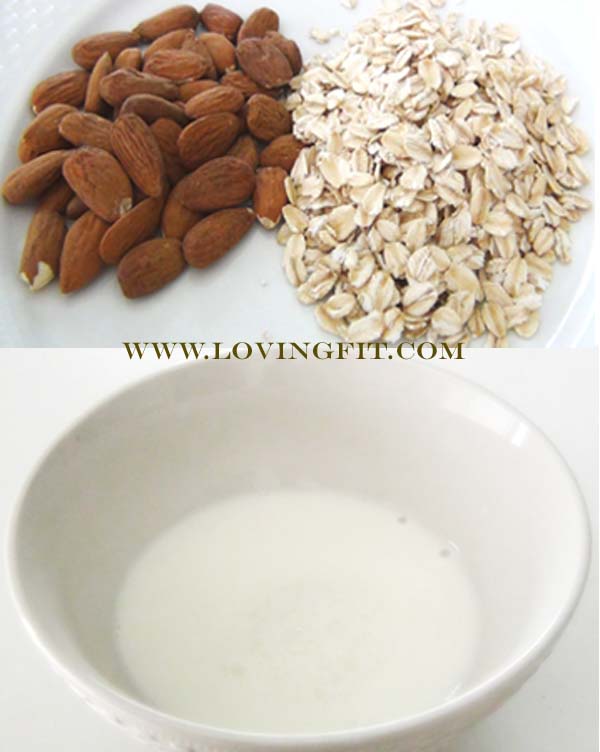 Oatmeal – helps to restore natural balance of moisture in the skin, absorbs impurities and gently exfoliates.
Organic Almonds – help to remove impurities, dark spots, crow's feet and fine lines, that's why I love to leave it on my face for 10 min overnight, after I wash my face with this cleanse.
Organic Whole Milk – Lactic acid in milk is known to remove dead skin cells, and help to rejuvenate the skin. I always buy whole milk to make my homemade toner as well as cosmetic ice. I also add it to my bath ( But I don't ever drink Cow's milk ).
Place all of the ingredients in a blender and blend it on LOW for 10 -15 seconds.
I placed an almond on top to make it look pretty :), make sure you keep it in the refrigerator.  I placed mine into a plastic container temporarily , but I am going to buy a glass container because I think it's better to keep everything in glass containers.
It will even wash your make-up off!
Enjoy it!
Tati