Homemade Firming Body Scrub Recipe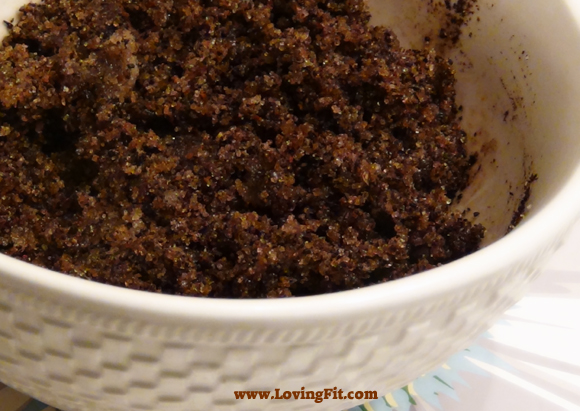 As you already know besides for fitness I am also obsessed with everything beauty related. I am an absolute fanatic of good skin care, perfume, nail polish and lipstick :). Today I have an amazing body scrub recipe for you, I actually also use this scrub on my face as well, but if your skin is super sensitive I wouldn't recommend it. But for the body this scrub is perfect!!!
These days it's pretty hard to find a good body scrub that doesn't contain chemicals, unless you buy one of those organic body scrubs but those will cost you an arm, a leg and a tail and will only last you through one or two uses. But if you make one at home from the products you have in your house anyway, it's toxins free and it's un expensive.
This body scrub is extremely exfoliating, firming, and moisturizing, the only problem it makes a little mess in your shower, but you should be cleaning your shower anyway after each time you use it ;).
The Ingredients
Ground Coffee ( coffee firms the skin ) – a hand full
Brown Sugar – a hand full
Sea Salt – a hand full
Organic Honey ( you don't have to use organic honey, I just happen to have it ) – 3 table spoons
Coconut Oil – 1 table spoon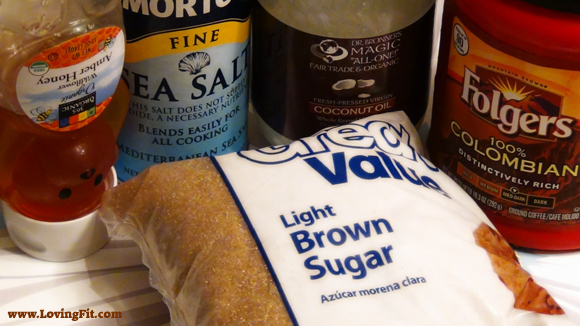 Mix the ingredients and enjoy it in your shower! It will make your skin glow!
If you try it let me know, I hope you love it as much as I do :).