Deep Cleansing And Firming Homemade Face Mask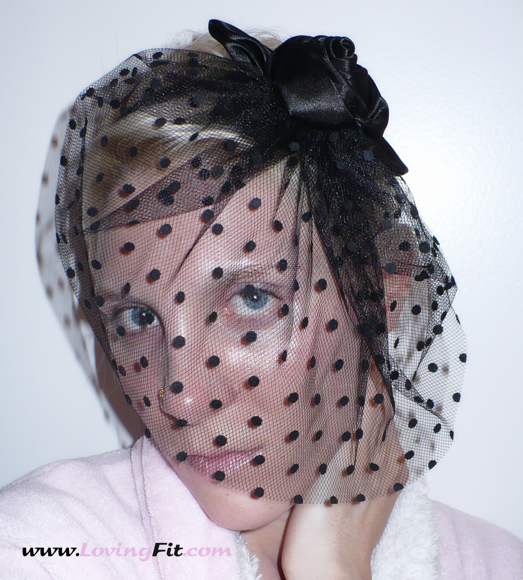 I have another wonderful face mask recipe :). Lately I've been really on top of taking care of my skin. I've been eating lot's of vegetables, I've been steaming my face regularly and every night I apply a good face mask. My skin has started to look quite nice and I am really loving the results. I think a lot of it has to do with all the homemade face masks I've been using.
The only down side of this face mask, is that you're skin is going to look so good that you might not be able to stop looking into the mirror. I know that can be a little time consuming at times, but you'll get over it ;), just make sure not to do that while driving.
Ingredients
Green & Pink Clay – 1 tea spoon each ( if you can't find pink clay, then just get any clay you can find, I bought the Russian brand).
Organic Raw Honey – 1 tea spoon   –   ( Read about the benefits of Raw Honey )
Coconut Oil – 1/5 of tea spoon          –    ( Read about the benefits of Coconut Oil )
Raw Cacao Powder – 1 tea spoon     –   ( Read about the benefits of Raw Cacao )
Organic Whole Milk – 1.5 tea spoon ( you can use regular milk as well, just make make sure you are using whole milk and not the low fat kind ).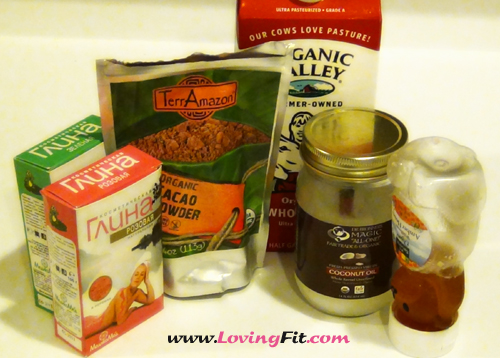 Mix the ingredients until you get a thick paste that looks like this: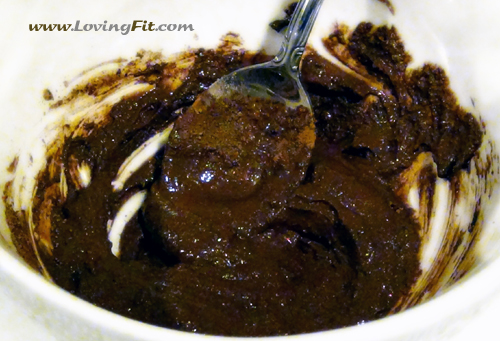 I would recommend to steam your face over a boiling pan for 5-10 minutes ( this really opens up your pores ).  Then apply the mask and wait 20 minutes and relaxitate. Relaxitation is a new word I came up with ;), which means deep relaxation.
Wash off the mask with warm water, then splash your face with cold water at least 10 times.  You can also take an ice cube and rub your face with it, it will help to close those pores tightly.  Apply a good face cream and enjoy how your face will look :).