Anti Aging Anti Cellulite Scrub Bars Homemade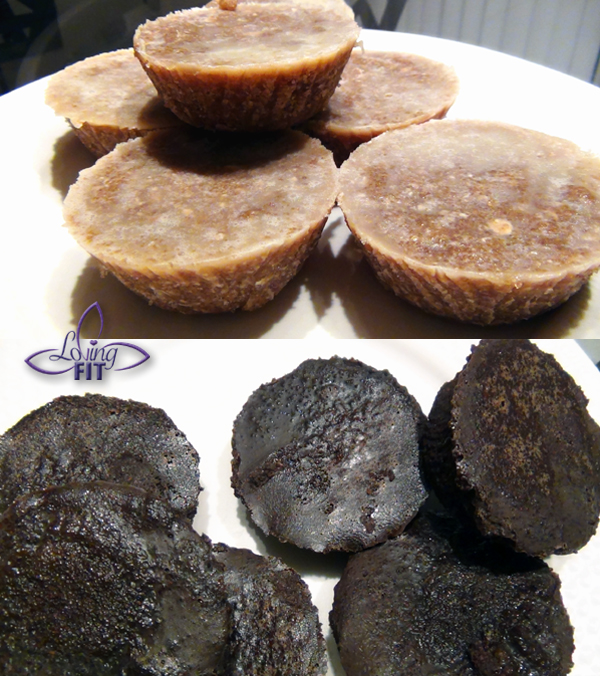 Hello my Sweeties,
It's been a while since I've made a beauty post, it was definitely due.  I'm gonna start making more of these homemade cosmetics posts, because I really enjoy making my own beauty products at home.  Today I have for you an amazing recipe for Anti-Aging & Anti-Cellulite Scrub bars, I've made so many that now I will have enough for at least 1 month and a half.  Here I have 2 kins of bars,  they are quite easy to make, they smell divine, leave your skin exfoliated and 100% natural.
I was only going to make 1 kind of bars, then I had left over ingredients and I've made more a bit differently.
I have two recipes and you can make both just like I did, or just one of them.
Recipe # 1

Ingredients: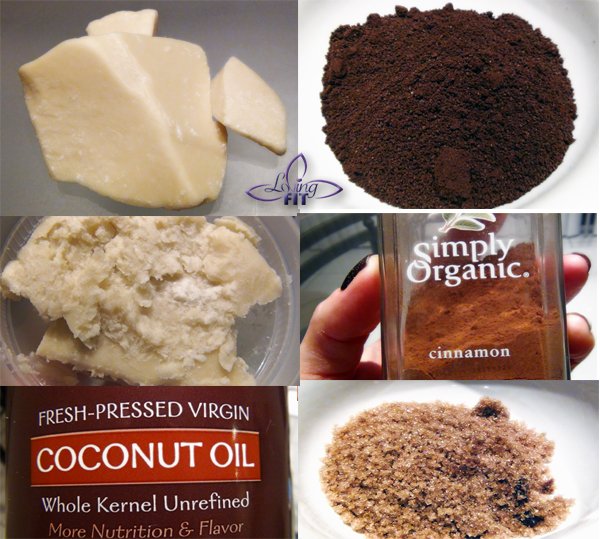 4 oz of Raw Unrefined Shea Butter ( I got mine on ebay for about 11 dollars for 8 oz, if you click on the link it will take you straight to search results on ebay )
2 oz of Raw Cacao Butter ( also got on ebay, 4 oz of it cost me about 6 dollars, both were free shipping )
3 table spoons of Raw Virgin Coconut Oil ( I'm sure most of you have this oil in your house )
1 cup of ground coffee ( you can add more or less if you like, I like my scrub with lot's of scrubbing pieces )
1.5 cup of Brown Sugar ( you can add more or less, it all depends on you )
2-3 tea spoons of Cinnamon
For the shapes I used cupcake baking tray ( if you want to get super fancy and creative you can go to art store and get some super cute shapes )
Preparation: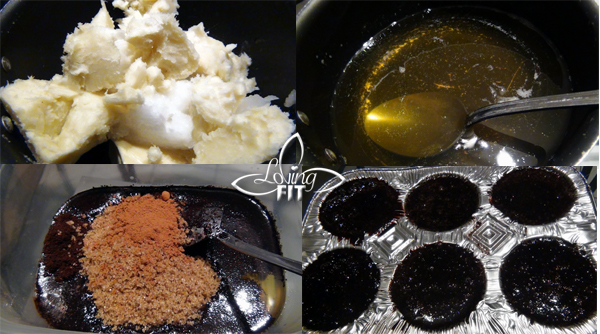 Place all the butters into a pan on low heat so they can melt, you don't want to use high heat because you need to preserve the nutritional for your skin components of all the products.  Mix it with a spoon until it's all melted.
Let it cool a bit after like 3-5 minutes or so, because you don't want it to be too hot, so the sugar doesn't melt when you mix it inn. 
Place the rest of the ingredients inn ( sugar, coffee and cinnamon ), mix well.  The mixture needs to be quite thick, if you need to add more sugar or coffee do so, you don't want to have too much oil and not enough of scrubbing ingredients.
Pour into the form holder cups.  Place it into the freezer for exactly 30 minutes. ( I took the first batch a bit early, and they broke apart just a bit, so 30 minutes is your perfect time ).
Then, take it out of the freezer, pull them out from the cupcake holders and place them on plates.  Always keep them in refrigerator, that way they harden just a bit more and they won't go bad for a long time.
Recipe Number #2

Everything stays the same, except instead of coffee I used ground Oats.  I used 1 full cup of oats, I placed them into a blender until they turned into powder.  This variation is a bit more gentle on your skin.
You can play around with these recipes, you can also use salt instead of sugar ( if your skin is not sensitive ), you can also add grounded almonds as another variation.
Enjoy!
Hugs,
Tati
LovingFit Facebook Page  –  My Personal INSTAGRAM