Anti Aging & Anti Blemish Homemade Face Toner Recipe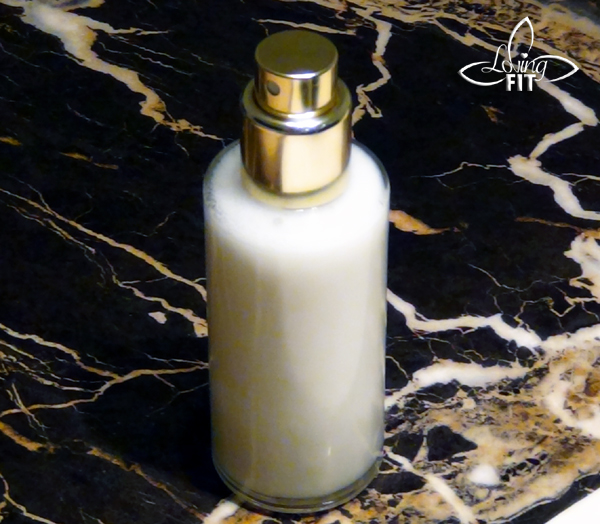 Greetings my Loves,
Been meaning to post this for you last week but didn't get around to it. I really wanted to share this recipe with you guys because I've been using it for a while now and I really love it. I like to test out my homemade skin care stuff before I share it with you guys, so my test went great and here is the presentation of a very simple and easy to make recipe for Anti Aging & Anti Blemish Skin Toner.
I love to use natural cosmetics and I also love to make homemade masks more than anything, I just find them more effective. Now days most cosmetics even the natural ones contain some kind of preservative and from time to time I buy a face toner. But, I also love to switch back and fourth from the one I buy to my homemade ones.
Ingredients that you are gonna need: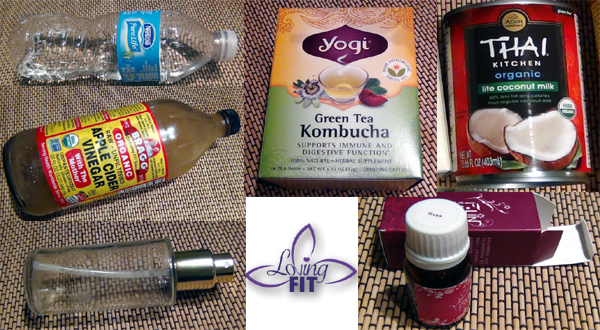 An Empty Glass Jar – I used my old Dr. Hauschka jar, but I don't use this toner as a spray directly on the face. I used it to spray on the cotton pad.
Spring Water – 8 table spoons
Organic Raw Apple Cider Vinegar – 3 table spoons ( this stuff is amazing for age spots and acne, I'm speaking from personal experience. You can also read more about Raw Apple Cider's skin benefits )
Kombucha Green Tea – 1 packet ( I love the minty smell of it that's why I use this brand, but any green tea will do ) Read more about green tea skin benefits.
Organic Coconut Milk – 3 table spoons ( I by accident bought light one, but I suggest you purchase full fat kind and use that instead ). Read more about skin benefits of coconut milk.
Essential Oil of Your Choice – I used Rose Essential oil. You can find them with fragrance you like, it will help to cover up the vinegar smell and makes your toner feel more luxurious when you use it. Use as many drops as you like. I used about 10-15 drops in my jar.
Preparation
Boil a cup of water and drop your tea bag into it. Let it steep for 3 minutes. We are only going to use 3 table spoons of tea.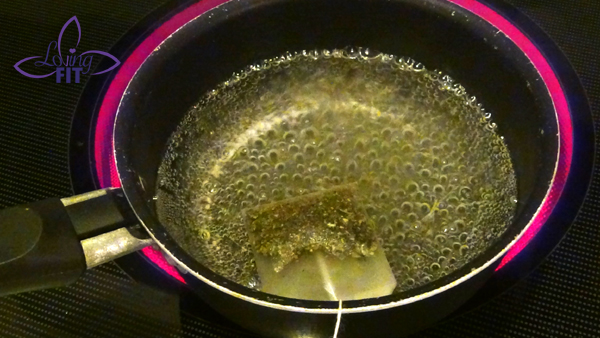 Now, mix 8 table spoons of water, 3 table spoons of tea, 3 table spoons of coconut milk, 3 tablespoons of apple cider vinegar and the essential oil of your choice.
Place the mixture into your bottle, shake well prior to each use. I keep mine in the refrigerator and I use it up within 2 weeks. It is not the most comfortable way because I always have to grab my bottle of toner from the fridge prior to my shower, then bring it back, but hey, it's natural, it has no preservatives and I love how it makes my face look. I've had quite a few age spots, which have faded noticeably and in the end to me it's worth an extra trip to the kitchen.
Have a wonderful weekend Loves,
Hugs,
Tati
LovingFit Facebook Page  –  My Personal INSTAGRAM