5 Most Important Makeup Tools For Your Purse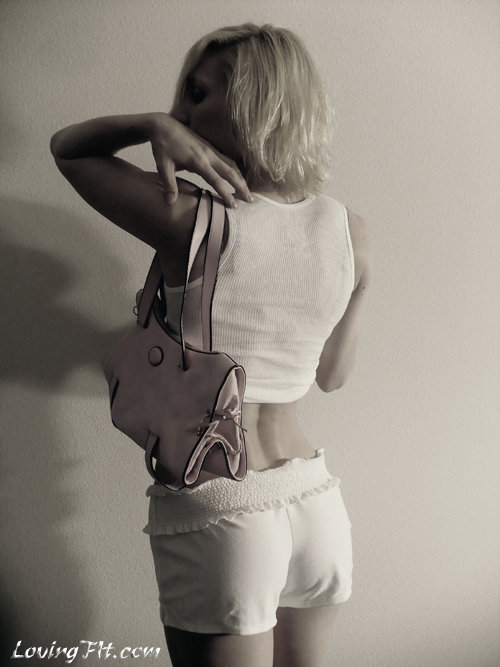 Makeup Tools For Your Purse
1. Concealer
Concealer, is a necessity not only on the go, but in general a powerful tool of a modern woman.   It can do miracles in less that 1 minute.  The best way to choose a concealer is to get a small compact of 4 colors that match your skin tone.  The reason for 4 colors is, because we use different colors on different parts of our face.  For example, pink toned concealer mixed with a bit of light color is perfect under eye cover up, where a warmer color also mixed with the light can cover pores, and pimples.
I also love to put it on my lips before I put on my lipstick or gloss, that way it makes your lip color stand out more.
2. Eye Cream
Eye cream to our under eye skin, is like blood to our veins.   Ha Ha Ha, you get the point.   Our under eyes area, is more dry and sensitive then the rest of our face.   It needs a boost more then just morning and night. I use eye cream though our the day, every day.   Don't skimp on eye cream, because that is the first place where we start to get wrinkles and puffiness.   The skin under our eyes, sometimes shows is the key to our soul LOL ( beauty soul that is).
3. Face blotting sheets
This is another wonderful tool, that I like to use. They take away the shine without making your face look like you have a mask on.  I realized that I am not a big fan of face powder, because I noticed it makes people look a lot older then they really are.   I tried every miracle powder out there and let me just say, unless you are doing a photo shoot, you are going to look 10 years older. But if you are into that kind of a look then, say no more, blotting sheets will not be of use to you, LOL
4. Lip gloss
Lip gloss is what makes life just a little bit glossier.  I think it is a finishing touch on a face.   Always pick a good quality lip gloss.   A lot of people end buying a cheap gloss and then buying another cheap gloss and just keep on buying cheap gloss and keep on throwing them away. Just pick 1 phenomenal gloss and you will use it till the last drop.   Trust me you will save a lot of money that way.
5. Eyebrow Tweezers

It might sound a bit neurotic, but believe me this is so important.   Have you ever had one of those moments when you at the stop light, and you happened to glance at your reflection in the mirror? And what do you see, a gross missed hairs on your brow, that all of a sudden appeared out of the fog you were driving in.   Do you get the picture? That can be pretty annoying, but not if you got tweezers in your purse!
What do you think is important to keep in your purse?  Do you have an suggestions?  Leave me a comment
Tatianna