Upper Body Workout Routines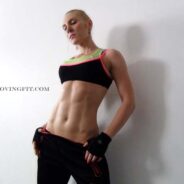 Hello My Darlings,
I did this super cool upper body workout. The other day I was playing around in my training room and I came up with the coolest new push-up variation. This workout took me under 25 minutes to complete and it was very fun. The third round was the hardest.
I really want to do another challenge if you guys can help me to pick a challenge that would be super cool :).
read more