Upper Body Workout Routines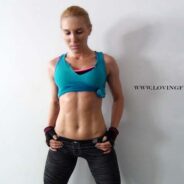 Hello my Darlings!!!
I have a new upper body workout!!! It's more like a challenge because it's very mentally challenging. I'm gonna warn you, it's gonna look easy, but trust me it's not!!! The first part looked more intimidating to me than the second part, but in reality the second part was the one to beat me with a stick!!!
read more