Upper Body Workout Routines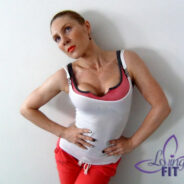 Hello my Lovie-Dovies,
I'm back with a super killer-willer Upper Body Workout. I named the workout Fitness Nymph because I like fairy tales and Fairies and Nymphs because they can do magic, just like my workouts :). I've also done the cardio bonus at the end, which we didn't film because we were running out of camera time, but after the bonus my arms are completely dead, it was such a great challenge though.
read more