Upper Body Workout Routines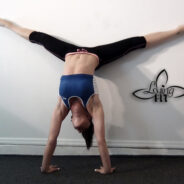 Hello my Loves,
Today I have such an amazing Upper Body Workout for you guys, I am so exited for this workout because I think you guys are really going to love it. And when you guys love it, it makes me very happy!
I have to say that this is going to make my top of favorite upper body routines and I really enjoyed every rep!
read more