Upper Body Workout Routines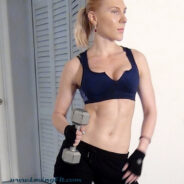 Hi Everyone,
I hope you are having an incredible week :), cause I am! I have another great workout for you and it's an upper body routine that is made of combos ( my favorite

). This workout is a follow up to the " Pure Torture Workout ". I originally was planning on doing more rounds of this little devil, but as I finished the first round I realized that was just a crazy thought.
read more