Lower Body Workout Routines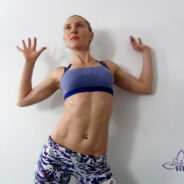 Hello My Sweet Lovies :),
Welcome to the first Lower Body Workout on Loving Fit in 2013! The name should say it all! Because this workout was a complete Monster and I am placing it in top 10 hardest workouts. This routine took me about 36 minutes to complete, but you can be faster than me.
read more